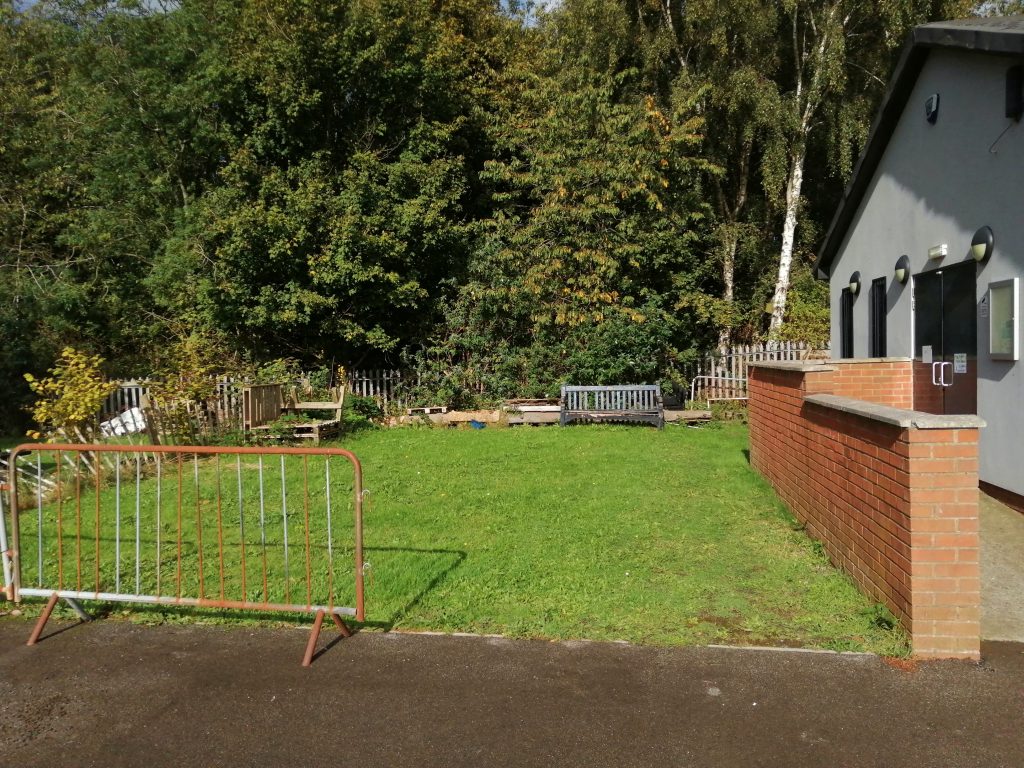 The "Dog Fee" area near the Heritage Centre has been looking a bit unloved, over the last few years.
The Building of the Heritage Centre and the sitting of Porta-Cabins during this time caused some damage.
Then work was needed on underground pipes.
The Friends & The Land Trust Green Angels have got together to improve the area.
Work is already underway.
A group from Autism Together, strimmed this very rough area revealing how large the area is.
The next stage has been the Friends and Green Angels gathering together of all sort of accumulated bits ready for the skip. We have also saved lots for future reuse. The much damaged fence has been removed. But we hope to reuse parts of it. We will construct a new fence and plan some more seating.
Their are ideas for an archway over the new gate entrance.